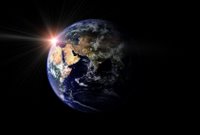 Visit www.madweekends.tv
This is me going in a slightly new direction and brings together, I believe, the best of my work to date – individual development with a strong focus on quality and the end result of making a difference.
It's for people who want a fresh approach to making a difference – e.g. entrepreneurs, individuals seeking more meaningful use of their time / money, senior managers exploring corporate social responsibility, people choosing new futures through redundancy options or early retirement…
You can also print off the pdf brochure (which is available for download on the website) if you'd like a paper version to pass on to people.
MAD%20Weekends
In celebration of the first ever Make a Difference Weekend (18, 19 and 20 April) you can save 66% of the regular programme price. There are only 24 places available.
You can register your interest on the website.
Come along and be inspired by Cameron Saul (our Saturday evening after dinner speaker) from "one of the most imaginative charities on earth" (The Independent 23/02/08)
Exciting times.