What is resilience like to you?

Armour? A bendy wire spring? A sapling?
We haven't met before but if we sat together now and compared our metaphors and similes, we'd probably find we'd have quite a lot to say to each other as we bring our metaphor alive and extend its meaning. We'd probably allow ourselves to connect, via the metaphor, in a way that we just wouldn't if we had to define resilience, give our opinions on it or discuss it within other constrained boundaries.
Whatever the detail of our conversation, it's highly likely we'd agree resilience is something we would want, so that we could function well when adversity strikes, feel self-assured at times of fear or loss and pick ourselves up after setbacks.
Resilience features high on the wishlist of qualities for our children. It's a key subject in life's curriculum. So how well have you learned it? How strong and bendy and bouncy are you when something important has just gone wrong, you don't agree with a decision, you've had little sleep, and someone you care for is unwell etc.?
Resilient people behave differently. They are more productive and have more energy, they manage pressure, worries, workload and stress. They take care of work and they take care of themselves.
Enlarge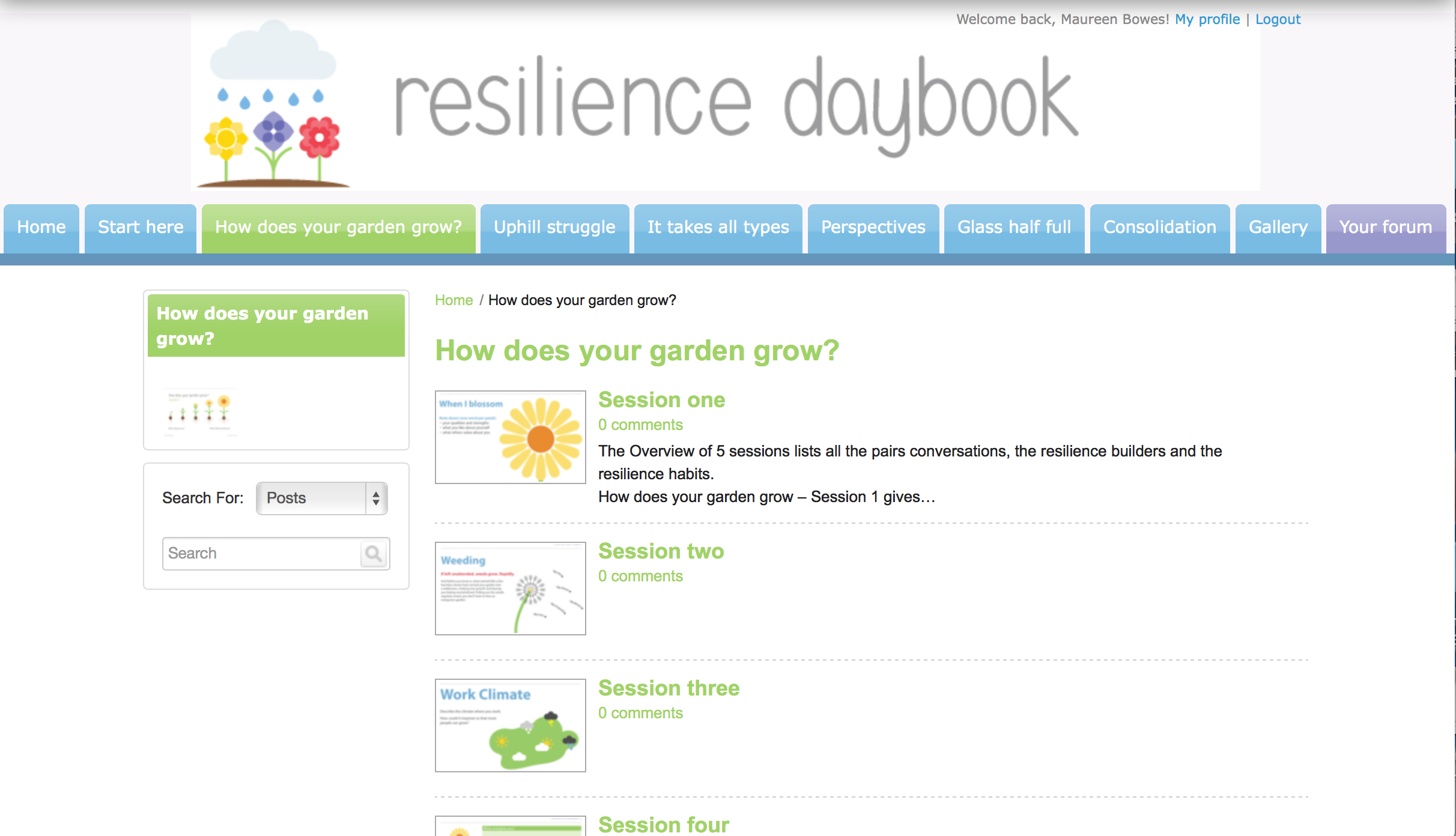 The Resilience Daybook is an evolving, online programme dedicated to the well-being of staff in schools that
uses conversations based on visual metaphor to make resilience meaningful for you and the people you work with
introduces ways to practise resilience habits and keep them going until they become automatic
shows you how to build resilience muscles and increase emotional stamina
makes resilience a routine response in day to day life
fits your needs so that you can take a gradual or more rapid approach
Developing resilience – where to start?
We offer a range of opportunities for you to steadily build your resilience, as an individual or as part of a group, with access to downloads and online resources:
Here's how it will benefit you and your people:
When people have lost their way, you'll have materials that help them find themselves again.
When people are blinkered and critical, you'll have a common language to broaden their perspectives.
When someone is struggling through worries and setbacks, you'll have resources for keeping them strong.
When people are knocked by criticism and judgements, you'll empower them to have a different outlook.
When people are drained and down, you'll know how to get things more upbeat.
Using the Resilience Daybook embeds a resilient culture over time as people develop resilience together – in themselves, in others and in their relationships. You'll see improved performance, productivity and well-being. And, importantly, you'll see resilient role models for the children in a healthier, happier workplace.
7 resilience habits for you to print off (double-sided on A4 card) plus a separate set of instructions for their use with your teams. Designed to be used in schools, you can keep everyone remembering to apply one habit per half-term – staff and pupils.

It takes time to develop resilience, mental toughness and emotional stamina. Little and often will bring you the best results.

You can build your resilience by practising this habit every day.

Having the confidence and ability to handle the difficulties, demands and pressures of work without a negative impact on life.
Starting in September 2017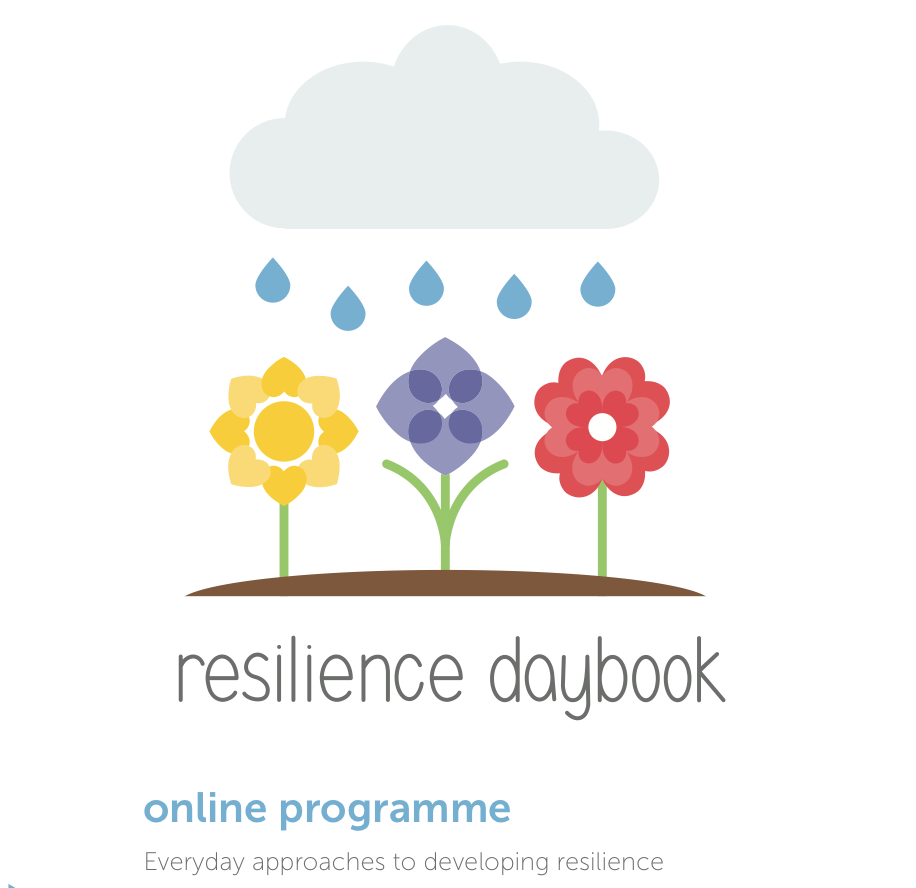 A series of 6 video webinars, over 6 months for mentors responsible for developing resilience in NQTs, RQTs and SCITT trainees. As participants, you will complete a a customised version of the Resilience Daybook, gradually introducing 20 resilience habits to focus on well-being, to retain your newer recruits and to protect your investment in the productivity of your people.